Sensei Fukuda
Sensei Fukuda was born and raised in the State of Hawaii. His father immigrated from Japan to attend University in the United States and met his mother while crossing paths in college.
Sensei Fukuda started surfing as a young boy. The warm water, the sun on his face and the smell of salty air were fond memories growing up. As time went on, his surfing skills improved Sensei Fukuda aspired to become a professional surfer. At 16 years old Sensei Fukuda moved to California and pursued this ambition.
As fate would have it, Sensei Fukuda started training with GrandMaster Kunio Miyake in California. Under SOKE Miyake he decided to pursue his dream of being a competitive martial artist. Sensei Fukuda was very successful at karate competitions and set many records. Today, together with his wife Sensei Nicole, Sensei Fukuda runs a very successful Karate Dojo producing many winning athletes. In addition, he is also the USA National Karate Head Kata Coach for the USA Karate National Team.
Later in life Sensei Fukuda discovered that he comes from a Samurai lineage that was part of the aristocratic structure in Japan. Martial arts training has been the foundation of the Fukuda lineage for generations.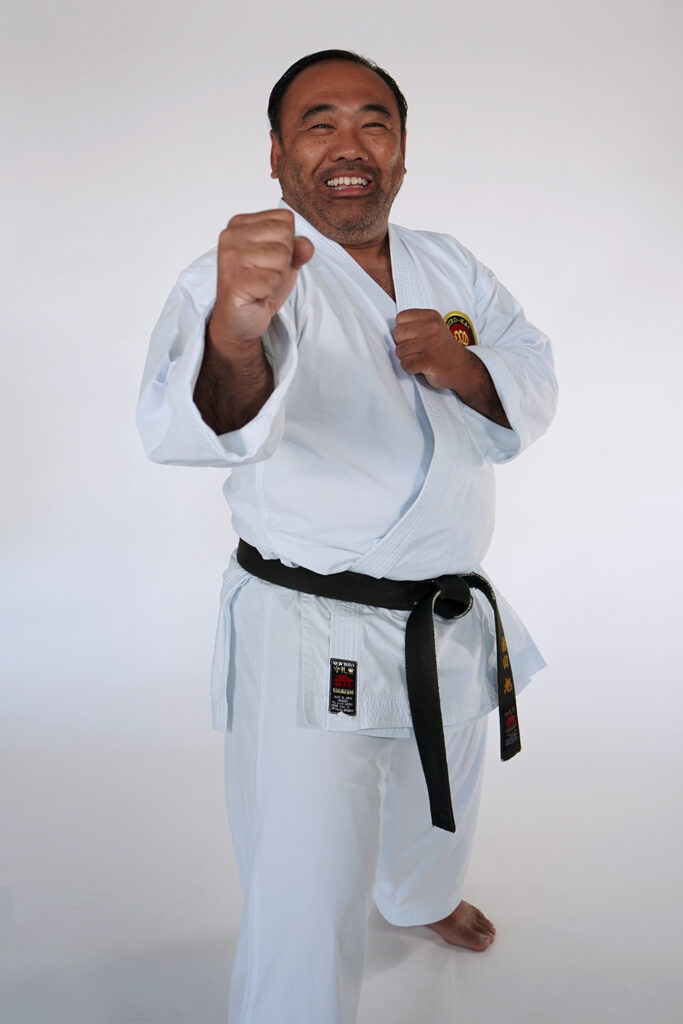 Accomplishments
Head Instructor JMAC Karate
7th Degree Black Belt Shukokai International
USA Karate Coaches Committee Chair
USA Karate Head Kata Coach
WKF Certified Kata and Kumite Coach
USA Karate 2018 Coach of the year award
USOC Athlete of the Year award
3rd Degree Black Belt USA Judo/Kodokan
9 time consecutive USA National Kata Champion
Pan American Games Gold Medalist, Canada 1999
Masters Degree in Performance Psychology and CMPC
---
Sensei Nicole
Sensei Nicole grew up in Quebec, Canada where her father built a successful carpentry and construction business. Her mother worked for the National Health and Welfare Union. For leisure, her family enjoyed the great outdoors. The forest changed every season allowing for a variety of activities. This active outdoor lifestyle taught Sensei Nicole to embrace nature and the Zen like atmosphere.
Following the footsteps of her younger brother Patrick, the young Sensei Nicole took her first karate class on Halloween night and was hooked. After only training for a few months she found out that the next competition was in Montreal, Canada. Traveling to compete in a big karate tournament was in itself an adventure. To her surprise she came back with a trophy as big as herself. Her love of karate, sense of adventure, and competitive career began.
Sensei Nicole became one of Canada's top Karate champions. Later in her competitive career she moved to British Columbia. She then started her transition to become a Karate instructor and opened a dojo called TOP Karate. She was also enrolled as one of Canada's National Coaches and appointed Head Coach for British Columbia. While traveling to Cancun Mexico to coach Team Canada, Sensei Nicole met Sensei Fukuda and they became good friends. As time went on their friendship grew and they eventually got married. Sensei Nicole then moved to California where she could share her love of martial arts with her husband as well as their mutual love of the outdoors.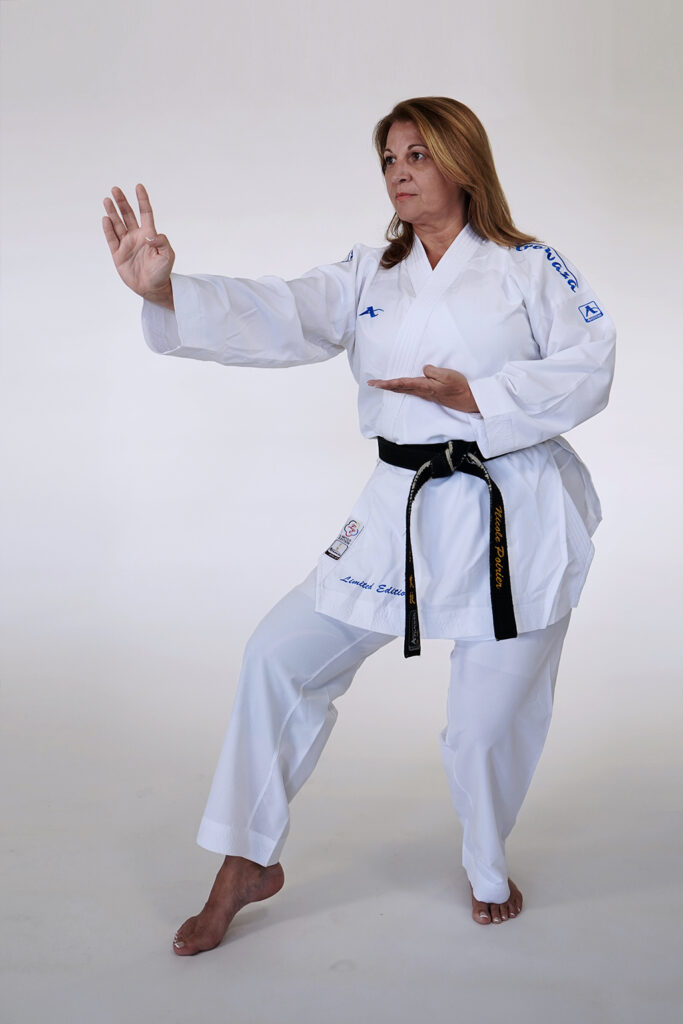 Accomplishments
5th Degree Black Belt Shukokai International
Bachelor of Education with a major in Psychoeducation
National Coaching Certification Program level 3, Competition Development
Karate Canada and BC Coach of the Year (2011-2015)
Provincial Team Coach (1999-2014)
National Team Coach (2010-2013)
British Columbia Head Coach (2010-2014)
National Champion in -60kg and Open Kumite (1991-1998)
Pan-American Championships (PKF)  Gold and Silver, Miami 1994
Pan-American Games Gold Medalist, Argentina 1995