JMAC offers classes for all levels Monday-Saturday at our dojo in Fountain Valley. Please see the schedule below or click here to download and print a copy. We recommend sending your children to the most appropriate age and belt level class reflected in the schedule. Should you have any questions or concerns, please let us know.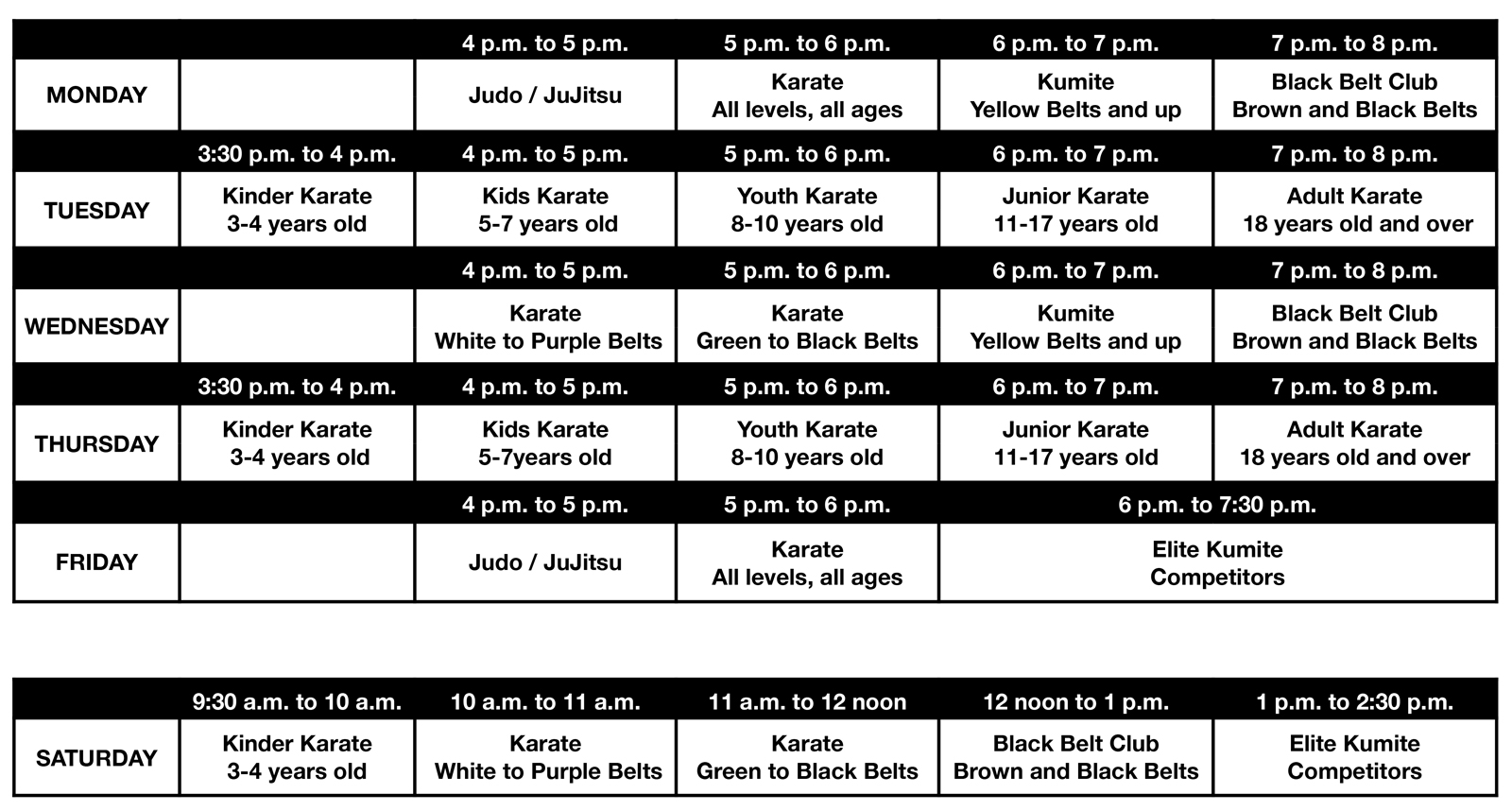 Updates for Spring-Summer 2023
Tuesday and Thursday
Kinder Karate is now offered to 3-4 yr olds @3:30pm
Kids Karate is now offered to 5-7 yr olds @4pm
Youth Karate is now offered to 8-10yr olds @5pm
We renamed Teen Karate to Junior Karate for 11 to 17 yr olds @6pm
Adult Karate has been adjusted to 18+
Monday and Wednesday
Kumite (sparring) classes are now offered to yellow belts and up @6pm.